ACE COMIC CON SEATTLE 2018
June 22, 2018 @ 10:00 am

-

June 24, 2018 @ 5:00 pm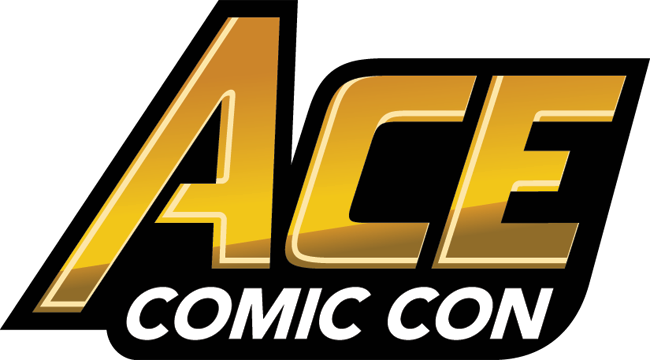 | | |
| --- | --- |
| | |
| | |
| --- | --- |
| | |
| | |
| --- | --- |
| | |
A WORD ON VIPs – The way VIP packages will work is this in the photo op area. If you purchased a VIP package for a celebrity or group, you will reference the "VIP" time for that celebrity or group and attend the scheduled time slot. If you have a celebrity or group VIP and attending a photo op that does not match your VIP badge and are using a general admission photo op ticket, you will go at the general admission time. We will however have separate lines for VIP badge holders & General Admission badge holders during the "General admission" times.
I.E. I have a "Chris Hemsworth Saturday Group A Vip Package" and a "Tom Hiddleston General Admission Group 1" photo op ticket.
1. I will attend the "CHRIS HEMSWORTH VIP GROUP A – 11:00 AM" Photo Op Time.
2. I will attend the "GENERAL ADMISSION GROUP 1 – 1:00 PM" for TOM HIDDLESTON and enter the "VIP" line.
Important photo op information.What is a photo op?
A photo op is a professional photo of you with the celebrity guest you choose. You will get a photo taken under ideal lighting conditions and shot with professional camera equipment. You will receive an 8×10" print of your photo printed on professional dye-sublimation photo printers.Tickets Purchased On-line.
Please print out your ticket with the QR code (not your receipt) in order to redeem it at photo op sales and redemption during show hours. You may bring your ticket on your phone however please have it ready when you are redeeming. You may redeem your tickets at any time prior to your photo op (even for ops the next day). There is no need to rush to photo op redemption early in the morning, they may be redeemed any time throughout the day prior to your photo op.Photo Op Schedule
The photo op schedule is posted at the top of this page once it is available. Please be sure to check the schedule at show time as well because all scheduling is subject to change. There will be a revision number at the top of the schedule (I.E. REV 1.2) so you will know you are looking at the most recent version. The photo op schedule is subject to change at any time. The schedule is released a few weeks before the show date in order to assure the most accurate times as possible.
How many fans can be in one photo with one ticket?
For each ticket purchased you may have two adult fans and two children 10 and under in the photo.Day Specific tickets and group designations.
Tickets are sold on a day specific basis, you will choose the day you prefer to have your photo op when adding your ticket to your cart. Your ticket must be used on the day designated. Some tickets will have a group designation as well, such as "Norman Reedus Photo Op Saturday A Group". This means this is usable during Norman's scheduled Group A photo op time on the day you chose the ticket for (these times will be displayed on the photo op schedule). Group designations are typically set up for guests who sell a very high number of photo ops so please try and be aware of the group you have chosen and only come for your op at that time. Please, if you have a group C photo op ticket, do not show up for the Group A time, it will only slow the process, increasing wait times for everyone.Photo Op Queue
Queue for photo ops are created no more than 30 minutes prior to the start time of the photo op. Boards near the line entrance will list the current photo op line assignments or time for upcoming line assignments. Unofficial or fan created lines will not be honored when official lines are created.
Please note, the times listed on the line assignment monitor are 30 minutes prior to the scheduled start time of the photo op as this is when lines for ops are created.
If your line is not currently listed on the line assignment monitor or has not reached the start time for the line, please enjoy the rest of the show until the time has come for your line to start. Please do not stand around the photo op queue entrance awaiting your line to start as it can great congest the queue entrance and prevent fans who are trying to get into the queue for the currently running photo ops from getting their op.Often times the photo op queue area will fill up entirely, please stay within your assigned line space. If you leave the lines for any reason, we cannot guarantee your place back in line. Only ticketed attendees or those in the photo with them are allowed in the queue area. Parents of underage children may wait in line with them. If you have special needs or are caring for a special needs fan, please speak with our line staff before entering the queue area.
Any confirmed line jumping will result in your being moved to the end of the line for that photo op.Photo Op Room.
Upon entering the photo op room, please have your photo op card out and ready. Have all backpacks, purses, jackets, lanyards or any items you do not want in the photo off and ready to place on the table provided inside. You will not be more than a couple steps from your items.Expected etiquette.
Please be respectful of the celebrity guests and other fans in line. Keep hands above the waist.
Be sure to listen for special instructions for each celebrity guest.
NO AUTOGRAPHS, PERSONAL PHOTO OR VIDEO RECORDING DEVICES ARE ALLOWED IN THE PHOTO OP ROOM.Poses and props.
You may ask the celebrity guest to do a specific pose with you but please keep in mind, it is within their right to say no. If you have a pose in mind, please find this pose online so you may show the guest a photo on your phone, this is much quicker than attempting to explain the pose. You may hold approved props in the photo op however, please check with the event to find out what props are approved.General
Photo ops are not a meet and greet, they are a very fast process. In order to be sure that every gets their photo and that the photos turn out the best quality possible we ask that you listen carefully to prompts given by the in room staff as well as the photographer. You will be given a "READY" prompt by the photographer before he/she shoots your photo, so please pay attention.Glasses
Glasses often glare or make it very difficult for the photographer to see if you blinked, so please try to remove them if possible. If you cannot remove them please be sure to try and tilt the glasses down away from the lights. Retakes will not be given in the case of glasses glare.Blinks
Our photographers watch for blinks however sometimes they are missed. If when you pick up your print and a blink is noticed, please let us know immediately to ensure the guest is still in the room and we will put you back in for a retake.After your photo op
Simply follow the brightly colored tape stripe on the floor at the photo op room exit. It will lead you to the print pickup area where you print will be handed to you in about 45-60 seconds. Once you have your print, you do not need to proceed to any more lines at the print pickup area unless you have a photo op Add-on such as a digital download or additional print. You may take your add-on ticket to the print station attendant or to photo op sales to have your add-on fulfilled.Add-ons (additional prints)
Once you have your print, you can stop by the add-on station and turn in any additional print tickets to have your additional printed. Digital downloads will be available around an hour after your photo op. You can download them from http://digital.celebphotoops.comAdmission
Tickets Photo op tickets are NOT an admission ticket to the show. A show admission ticket must be purchased in conjunction with the photo op ticket.
| | |
| --- | --- |
| | All photo ops now include a digital and printed copy! |
| | Photo Op Prints are Now Available Immediately Following Your Photo Op with our "Print it in a Minute" Technology! |
| | Photo Ops Schedule Will Be Posted Approximately One Week Before the Show. The Photo Op schedule will be posted in the schedules section of this page. |
| | You must print out or add your tickets to your phone with QR codes to be scanned at the event.You must redeem your Photo Op ticket(s) prior to getting in line for your Photo Op. This can be done at Photo Op sales & redemption. |
| | PHOTO OPS ALSO AVAILABLE ON-SITE – CASH ONLY. Please keep in mind, photo ops can sell out prior to the show. |
| | Photo Ops fees do not include admission to the show. Admissions to the show must be purchased separately. |
| | Up to 2 adults and 2 children 10 and under per photo allowed. |
| | Additional Prints are available for $15.00 each. |
| | Day & Group Designated Tickets – You may only use your ticket on the day specified and with the Group specified. If you have a time conflict, please email photoops@aceuniverse.com prior to the event. |
| | Please understand that a photo op is not a meet and greet, it is a rapidly moving process. It is important you listen for prompts from the line attendants and the photographer to ensure you get the best photo possible. |
| | Please arrive for your photo op NO MORE THAN 15-30 minutes prior to the photo op scheduled time. Arriving too early for your photo op will congest the queue entrance and greatly hinder our staff in queuing fans! If you have a photo op ticket, you will get your photo. Attempting to wait before to the line open time (30 minutes prior to the scheduled start time of your op) simply adds to your wait time and the wait time of others. If you wait for an hour, then are first in line to only wait another half hour for the op to start, you have simply added to your wait time. Since major guests will be broken up into short segments of 20 minutes to 30 minutes, there is little to no need to be "first in line". |
| | In order to ensure the health and safety of the guests as well as other fans, there is absolutely no kissing the guests or asking to be kissed by them. Attempting to kiss a guest may result in the loss of your photo op without refund. There are no exceptions to this rule. |
| | Please understand that a photo op is not a meet and greet, it is a rapidly moving process. It is important you listen for prompts from the line attendants and the photographer to ensure you get the best photo possible. |